As Christmas is only just around the corner – we'd like to wish all of our lovely clients a very Merry Christmas and a Happy New Year!
Do you like what we've done to make our website Christmassy? Santa himself put a little flurry appear on our site. If you're one of our clients, and you'd like to see some snow on your website for the Christmas period; email us, and we'll add some for you!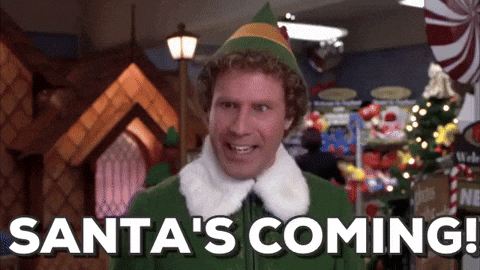 We hope you have a Great Christmas
We hope you're spending this festive period with friends and family, and you get the chance to relax before the start of the New Year. As we've done before, we'll close the office for a few days over Christmas; just so that everyone here can put their feet up a bit!
You might be getting Christmas cards from businesses like us. We hope you don't take it personally, as we haven't sent cards to anyone this year. Instead, we've decided to spend some money giving to charity, after all, Christmas is all about giving, and not receiving. So that's why we've chosen the charity Warming Up the Homeless to donate to. So if you'd like to join us in helping this worthy cause over the Christmas period, click here.
Our Christmas Party!
We decided to hold our Christmas Party this year at Pilio; a boutique Greek Bistro in Heathfield. As you can see from the photo, there were lots of empty plates and beer bottles – so we can only assume it was well received!
Thank you to Pilio for having us, and providing such delicious food!
Christmas Opening Hours
We hope nothing goes wrong whilst we're out of the office, but should a website or email related emergency occur please contact us via Email with the subject line URGENT.
But if it's less urgent, our office opening hours over the Christmas period are;
Monday 23rd December – Friday 27th December
Closed
Monday 30th December – Tuesday 31st December
Open 9:00 – 17:00
Wednesday 1st January 2020
Closed
Thursday 2nd January 2020
Open – Business as usual!